"Quality is what an American flag should be. Very very happy with purchase. Highly recommend." - Shirley W.
Regular price
Sale price
$135
Unit price
per
SAVE $-135
Sold out
Free Shipping Over $115
100% Happiness Guarantee!

Allegiance's American Boat Flag Set includes everything you need to take your patriotism to the water. The 16" x 24" flag is stitched out of a highly durable nylon and finished with zig-zag and bar-tack stitching for extra stabilization in high and constant fresh or salt water winds. The set also includes a 4' flagpole that universally fits into any fishing rod holder. This pole is extremely sturdy, built to last through harsh winds and bumpy rides. It's manufactured out of 1/2" fiberglass and comes with a gimbal base, adjustable clips and a bungee cord for final security while running at high speeds. Best part of all?? Everything is made in the great USA.
View full details
As Seen In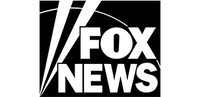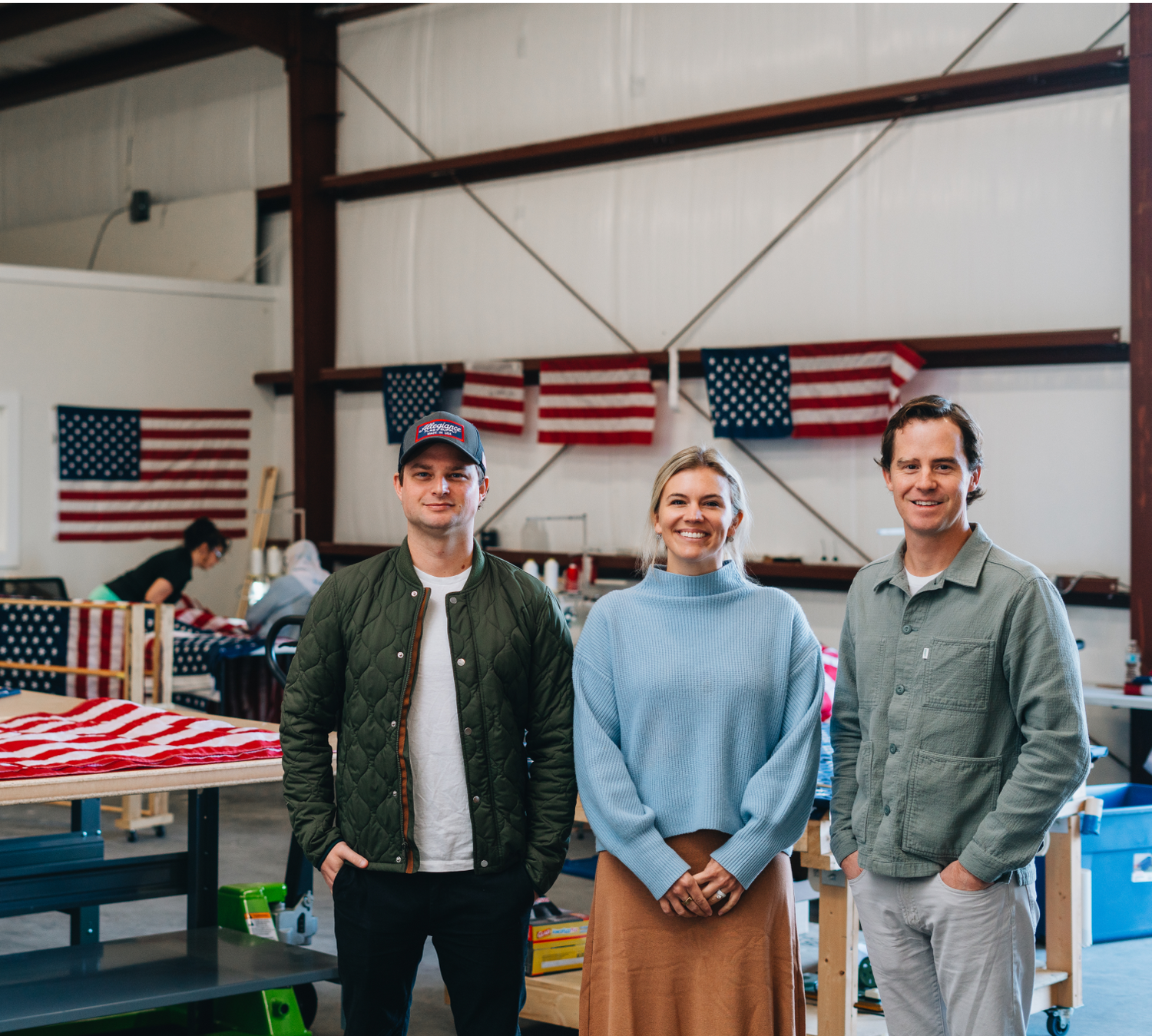 If There's One Thing That Should Be Made In America, It's The American Flag
When friends Max Berry, Wes Lyon, and Katie Lyon purchased their first homes, they searched for a high-quality American flag to fly. But they all soon encountered the exact same problem; finding a high-quality American flag that was made in the USA.Purchases from Amazon and big box stores resulted in flags that quickly deteriorated, wrapped around their flagpole, and were often made overseas.If the flags they bought were made domestically, they were often mass-produced with low quality materials. After an exhaustive search for a flag worthy of our country's colors, everything came up short.

That was unacceptable. So they decided to make it themselves, launching Allegiance Flag Supply in Charleston, SC in 2018.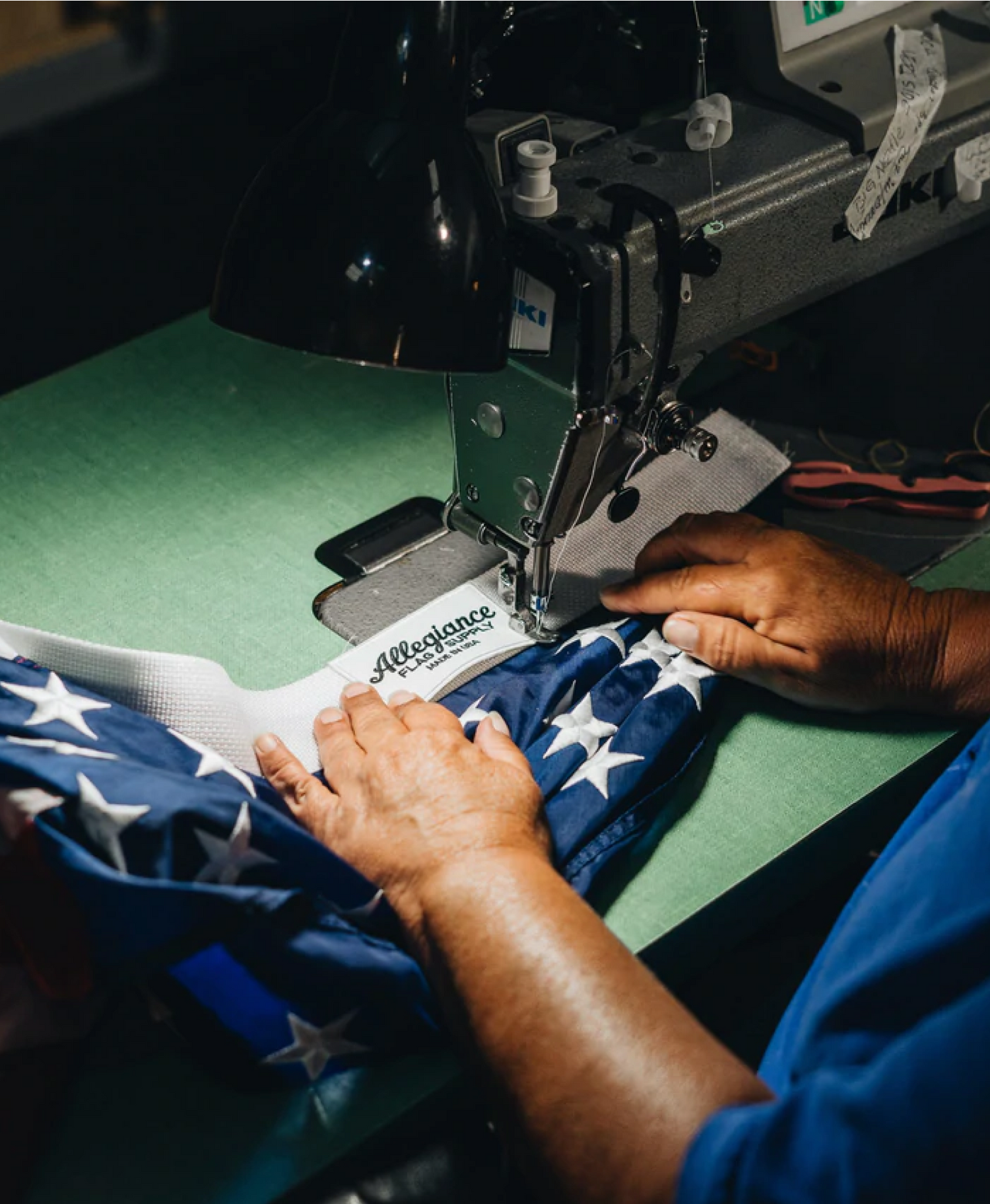 The Proof Is In Our Process
When our parents and grandparents made something, they made it here in America, and they built it to last! We wanted to bring that same level of quality back, so here's how we ensure our flags are always a cut above the rest:
1
Every flag needs a proper base. The baseline of our flags is American-sourced, first-run, 200 denier nylon. Durable enough to withstand harsh elements, but lightweight enough to catch a breeze.
2
Extra protection, so no shreds & tatters after flying for just a short time. Each flag is fortified with double needle lock-stitching… so if one stitch breaks, it won't continue to unravel.
3
Our hands-on process means your flag isn't going anywhere. Stress points are reinforced with bar tacking for added stabilization & each flag is hand-crafted to perfection. Every stitch. Every hem. Every thread.
When you get your flag from Allegiance Flag Supply, you're getting more than just a flag: you're helping to build & sustain American pride, American jobs, and the American dream.
Proud to Give You The Highest Quality American Flags Around
Hand-Crafted Quality You Can Depend On

The US-Based Customer Service You Deserve

Crafting Flags & Creating Jobs in the USA
Why You'll Love Your Allegiance Flag