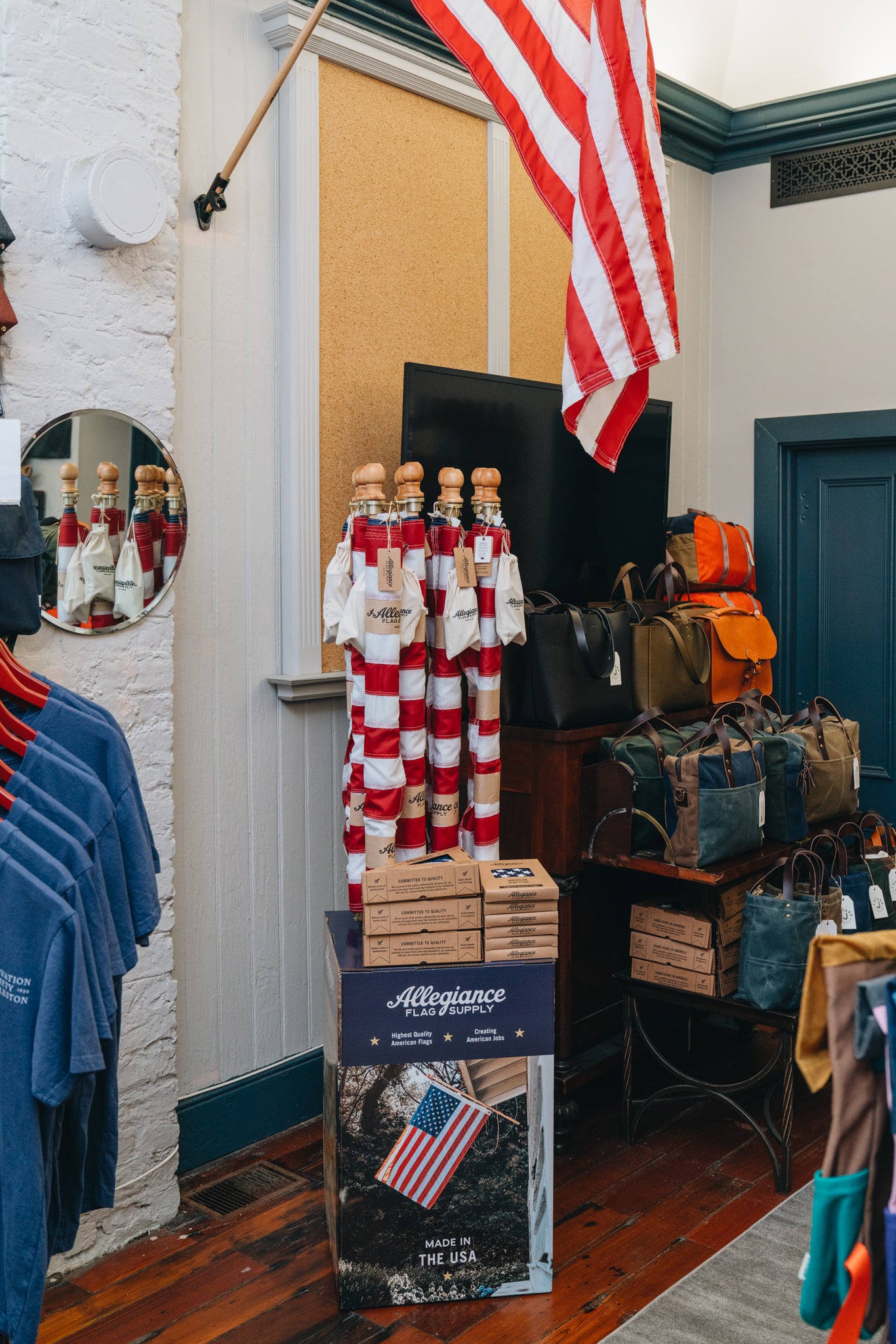 OUR RETAIL PARTNERS
If you're looking for a cheap flag, you've come to the wrong place. We're all about quality and sourcing every piece of what we sell in America. We're looking to partner with retail operations that have the trust of their customers. Your customers know they can rely on you for goods you've been selling for years as well as new goods you've meticulously curated with a discerning eye.
Along with that curation, you're also a storyteller that can convey the passion behind Allegiance. The American flag is a product that has become a commodity over the last many years as flags have either been imported from other countries or made here out of poor quality materials and inferior processes. Allegiance has flipped that narrative, de-commoditizing the American flag and truly making it as special as it should be. If you appreciate that and can convey why and how we've done that, then your customers will understand that too. We've seen exponential growth over the last few years and know this is just the beginning.
If this sounds like an American story you want to be a part of, please let us know!
ALREADY A CUSTOMER?